---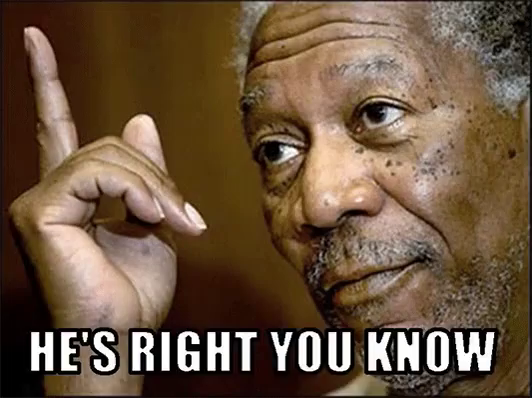 Washington Sentinels
12 Teams ~ 34 Man Rosters (IDP)
1QB, 2RB, 2WR, 2FLEX (RB/WR), 1TE, 1PK, 2DL, 2DB, 2LB. PPR/NON-IDP/FLEX
QB:
J. Allen
; M. Stafford; G. Minshew; M. Trubisky
RB:
C. Carson; M. Brown;
T. Cohen; J. White; D. Booker
WR:
K. Golladay; T. Lockett; C. Kupp;
S. Shepard; M. Jones; R. Gage; W. Snead
TE:
Z. Ertz;
E. Ebron; L. Thomas
PK: J. Tucker; W. Lutz
DL: M. Ioannidis; G. Jarrett; J. Casey; M. Crosby
LB: K. Mack; B. Martinez; J. Schobert; S. Barrett; N. Gerry
DB: J. Abram; B. Baker; E. Jackson; D. Thompson
Rowdy Raccoons
10 TEAMS ~ 21 Man Rosters + 4 TAXI (ROOKIES)
1 QB, 2 RB, 2 WR, 1 TE, 1 FLEX (W/R/T), 1 FLEX (W/R), 1 PK
QB:
R. Wilson
; D. Jones, B. Roethlisberger; D. Carr
RB:
E. Elliott; D. Cook; C. Carson;
M. Mack
; A. Mattison; T. Pollard; R. Penny
WR:
J. Smith-Schuster; C. Lamb; D. Adams; D. Parker
; C. Beasley, C. Davis; K. Cole; D. Mooney
TE:
J. Smith
; T. Burton; G. Olsen
PK: Tucker; Butker
---
Im so over OBJ. If I could have Lamb or OBJ I'm taking Lamb all day. I think he is quickly becoming the number 2 is Dallas.
Team 1
Behind The Wall Fantasy Football League
10 Team 1pt PPR. Dynasty League Format.
Gotham City Jokers: 2020 3-1
QB: D. Prescott, T. Tagovailoa, R. Fitzpatrick
RB: J. Robinson, L. Fournette, R. Jones II, J.K. Dobbins, C. Akers, M. Gaskin, A.J. Dillion
WR: D. Hopkins, M. Evans, S. Shephard, W. Fuller, A. Jeffery, R. Anderson, M. Williams
TE: N. Fant, H. Hurst
DST: Saints, Patriots
IR:

Team 2
Graterford FFL
12 Team. Standard Scoring - Redraft - Up to 2 Keppers
1 QB, 2RB, 2WR, 1TE, 1K, 1DST
Jokers: 2020 1-3
QB: L. Jackson, R. Tannehill
RB: C. Carson, J. Mixon, A. Peterson, J. Robinson, D. Singletary
WR: L. Shenault, D. Metcalf, D. Jackson, N. Harry, D. Samuel, E. Sanders
TE: H. Hurst, G. Olsen
K: M. Crosby, E. Pinerio
DST: Bills, Lions
---
MVP

Posts: 2730
Joined: Thu Nov 12, 2015 8:40 am
I would not trade my share of lamb for obj.
10 team / 28 man rosters
2015/2017/2019 Champ
SF/PPR in 2021
QB/RB/RB/WR/WR/WR/TE/flex
Mahomes/Murray/Winston/Haskins/Trubisky
Barkley/CMAC/CEH/Mixon/Robinson/Harris
Hopkins/Thomas/DJM/Woods/Lamb/B. Edwards/P.Williams/Campbell/MVS/AB
Kelce/Hurst/Burton


3 - 2021 1st
---
OBJ owner here, and I would happily trade him straight up for Lamb right now... OBJs big game doesn't change anything for me. Even IF OBJ returns to being a consistent producer this year, he is definitely on the downward slope of the career curve. Lamb is just getting started.
12 team standard (start 1QB, 2RB, 3WR, 1TE, 1K, 2DL, 2LB, 2DB)
QB: Roethlisberger, Stafford, Tua
RB: Conner, Fournette, Akers, Snell, L. Bell, Samuels
WR: Evans, Cooper, OBJ, AJ Brown, Slayton, Boykin
TE: Kittle, Hurst, Ebron, Trautman
DL: N. Boss, Q. Williams, Hubbard
LB: D Leonard, D. Jones, T. Edmunds, C Littleton
DB: J Adams, Chinn, Savage
---
Role Player

Posts: 345
Joined: Wed Aug 23, 2017 4:05 pm
Take that deal. Lamb > OBJ
Lamb already out producing OBJ and you're getting 7 years younger at the position.
Team 1
12 team IDP Full PPR 32 players

QB: T. Brady J. Burrow
RB: S. Barkley, A. Kamara, J. Mixon, CEH
WR: M. Evans, J. Smith-Schuster, A. Cooper, C. Godwin, A.J. Brown, C. Lamb, C. Davis
TE: OJ Howard D. Geodert
DL: D. Hunter, S. Hubbard, B. Chubb
LB: P. Queen, R. Smith, J. Schobert
CB: H. Smith, H. Clinton-Dix, K. Neal

Team 2
12 Team Full PPR 23 players

QB: D. Prescott
RB: CMC, L. Bell, K. Johnson, A. Gibson,
WR: D. Adams, A. Robinson, T. McLaurin, C. Kirk, B. Cooks
TE: H. Hurst, B. Jarwin

Team 3
12 team IDP Full PPR 32 players

QB: M. Stafford, B. Mayfield
RB: S. Barkley, J. Taylor, JK Dobbins, J. White, R. Jones
WR: C. Lamb, H. Ruggs, L. Shenault, P. Campbell, J. Reagor, C. Davis, V. Jefferson, M. Boykin, MVS
TE: G. Kittle N. Fant
LB: C. Littleton, G. Pratt, B. Okereke
DB: V. Bell, J. Reid, M. Hyde
IDPF: J. Bentley, N. Morrow, B. Goodson
---
Role Player

Posts: 388
Joined: Mon Feb 12, 2018 9:30 pm
I'll take Lamb here easy....He's about 7 years younger, and will be a higher start up pick by far than OBJ by next year....The Cowboys will have a tough time signing Dak without cutting some payroll...I think Cooper and his huge contract may be gone as early as next year...Leaving Lamb as Dallas's # 1...
Team 1—12 Team PPR...
QB—-Mahomes—Jimmy G
RB's—Gaskin—Gibson—Vaughn—Edmunds—Gallman
WR's—-Lamb—Chark—Ju Ju—Antonio—R Higgins—Kirk—M Williams—Jacobi
TE's—Tonyan—Thomas

Team 2—12 Team PPR Superflex
QB's—Lamar—Jones—Stafford
RB's—CMC—Conner—Moss—McFarland—Love
WR's—DK—Lamb—Kenny G—Pittman—Hollywood—Hilton—R Higgins—Watkins—Keke—Boykin—Hightower
TE's—Kittle—Gronk—Sample
---
---