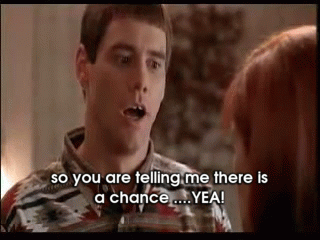 Hear me out. So, recently I drafted Chris Carson in a MFL10 best ball league and was talking about it with a friend and he said, "WHY? Maybe as your 6th RB..."
I have had a pretty good track record with sleeper RBs and I still think he will have a useful career, maybe not as a bellcow three-down guy, but will be plenty statistically relevant. Why?
Size/Speed/Physicality. There are plenty of backs his size (6'1 227 lbs) but not all size is created equal. Carson is what's known as "swoll-jacked" and/or "yoked" (
) I passed on him originally bc in college I saw an upright runner who was trying to outrun/make people miss. When he went undrafted, he knew the odds were long against him. But he could easily see what Thomas Rawls had done and he followed that blueprint. When the Seahawks told him they wanted him to play physical, go north to south and run through people, he obliged and was that rare player that looked BETTER in the pros than in college highlight tapes. He seemed faster, caught the ball well enough, and most importantly had the heft on his 6'1 frame to deliver blows and keep ticking that I feel the 5'9 Rawls could not.
Then comes the unfortunate leg injury and in comes a Round 1 RB. I like Penny. I don't think Carson beats him out, outright. I think Carson adds enough to force a committee role for himself. It is football and if Penny goes down, Carson will be a 3-down back. If Carson goes down again instead, well that might start to be the end for him. If he stays healthy and forces a committee role, I DEFINITELY see a team wanting to invest in him after he is done in Seattle (like a McKinnon backup to starter role, or at least into a 1a/1b type situation).
Carson has been running with the 1s, and while that is not unusual to happen to rookies (Zeke didn't immediately run with the 1s either), I think it is notable because Carroll has been talking him up like crazy and he added 10 lbs of muscle and apparently got after his rehab like a young A.P.
Some will say, yea, well Carroll is the king of coach-speak. True, but last year he talked up Carson all summer and "it was just coach speak" to many but I believed. Then Carson became pretty much a 3-down back before his injury. We know it is a team that loves to run the ball and I believe Carson has a committee role and a bigger role coming in his next contract.
SO YOU'RE TELLING ME THERE'S A CHANCE.... YEA!